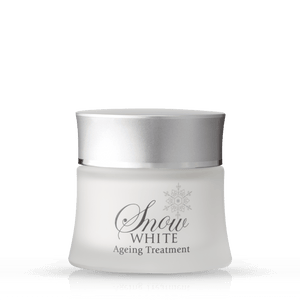 The highest peak * beauty cream that achieves firm and glossy skin.
Contains gaturin expression, also known as botanical "painting botox". It works on aging signs to give them firmness and elasticity.
A rich combination of beauty active ingredients such as three types of peptides such as FGF, which won the Nobel Prize, and proteoglycan, which is a moisture storage for the skin.
It is not sticky to moisturize and is light and fresh.
Internal capacity
40g
how to use
After conditioning the skin with lotion or serum, take one pearl grain and spread it over the entire skin. After that, wrap it in your hand and let it blend in.
All ingredients
Water, glycerin, DPG, di lauroyl glutamate (phytosteryl / octyldodecyl), pentylene glycol, squalane, diisostearyl malate, retinol palmitate, Na hyaluronate, Na acetyl hyaluronate, hydrolyzed hyaluronic acid, oligopeptide-24 , Human oligopeptide-1, trifluoroacetyltripeptide-2, ascorbyl phosphate Mg, water-soluble collagen, corn oil, PCA-Na, pantenol, kibana Dutch sennichi extract, ethylhexyl glycerin, hydrolyzed lecithin, macadamia nut fatty acid phytosteryl , Arge extract, citrus root extract, water-soluble proteoglycan, pyridoxin HCl, glycyrrhizic acid 2K, urea, caffeine, carbomer, steares-15, steares-6, polyglyceryl-10 pentastearate, sodium stearoyl lactate, etidroic acid, AMP, behenyl alcohol , Ethanol, tocopherol, lecithin, glyceryl caprylate, soybean oil, dextran, phenoxyethanol, BG
* History of our products