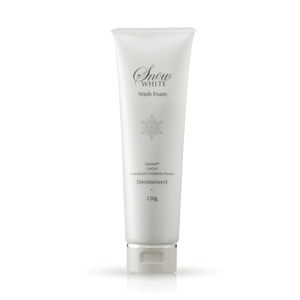 A facial cleanser that contains a high amount of ingredients with excellent moisturizing and oxidative power to provide skin care while washing.
The fine, dense foam removes dullness each time it is washed, leading to a well-textured and fresh skin.
Uses a natural surfactant that is gentle on the skin.
Internal capacity
120g
how to use
After lightly moistening the skin, take an appropriate amount (about 1 cm) on the palm, lather well, and then wash so as to wrap the entire face. Then rinse thoroughly with cold or lukewarm water.
All ingredients
Water, glycerin, stearic acid, myristic acid, lauric acid, K hydroxide, PEG-6, PEG-32, polyquaternium-51, polyquaternium-7, ubiquinone, hydrolyzed conchiolin, lysolecithin, tocopherol, tri (capryl / capric acid) Glyceryl, polyglyceryl oleate-10, polyglyceryl stearate-10, ethidronate 4Na, phenoxyethanol, ethanol