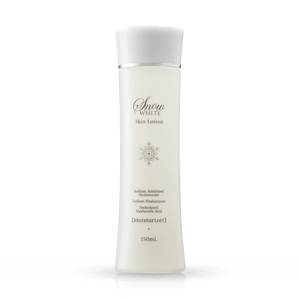 Skin Lotion

A superb drop that grows your skin.
Contains 3 types of hyaluronic acid that "penetrates", "fixes", and "retains" moisture to make your skin moisturized all day long.
Plenty of botanical extracts such as Souhakuhi extract and Saxifraga extract protect the skin from oxidation and make the skin trouble-free and healthy.
Internal capacity
150mL
how to use
Take a 500-yen coin on cotton or the palm of your hand and gently apply it to your entire face. If you are particularly concerned about dryness, layering is more effective.
All ingredients
Water, DPG, pentylene glycol, glycerin, acetyl hyaluronate Na, hyaluronate Na, hydrolyzed hyaluronic acid, PCA-Na, button extract, yukinoshita extract, ginger extract, caffeine, mulberry root extract, betaine, magwa root bark extract , Methyl Glyces-10, Citric Acid, Na Citrate, Phenoxyethanol, BG